Welcome!
Whether your goal is putting more fur in the truck or executing more first-round hits in the varmint fields,  No Off Season has heard your call. No Off Season is in business to provide you with the finest equipment available to increase the year 'round success and enjoyment you get from your Predator Hunting and Varmint Shooting opportunities. No Off Season specializes in predator calling and long range varmint shooting gear.
From calling predators in the Desert West to prairie dog hunting on the plains, from Traditional to Hi-tech, we invite you to make No Off Season your source for all your predator and varmint hunting needs.
No Off Season is not interested in being a Super Store. Rather, we are interested in becoming the place you trust for tested and proven products, outstanding service and competitive prices. That's what we do at No Off Season... provide you with the gear you need to get more enjoyment and satisfaction from your time outdoors. 
No Off Season strives to bring the highest quality predator and varmint hunting products to our customers with honesty and integrity.  No Off Season's highest achievement is to become your personal supplier of gear for your chosen sport.  Our reputation rides on meeting each customer's needs in a timely, professional manner.
New Products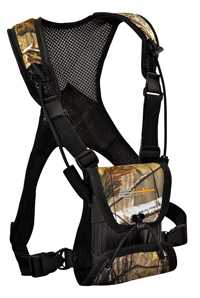 S4 Gear LockDown Binocular Harness System
FOXPRO
Shockwave
Alpha
Dogg Caller
Our Store

Products for the hardcore predator hunter and varmint shooter.